Oli Malcolm
Executive Publisher
HarperNorth is the newest addition to Oli's role as executive publisher (alongside looking after Harper Non-Fiction and Avon) but is a long-held dream of his since his days studying in Sheffield. He has published authors including Sir Bradley Wiggins, Sam Warburton OBE, Alistair Brownlee MBE and Jay Shetty.
Genevieve Pegg
Publishing Director
Born in Liverpool and raised in North Wales, Gen is delighted to be at the helm of HarperNorth and bringing readers and writers together across the region. Gen has published authors from Kate Mosse to Belle de Jour and has worked at Penguin, Orion and with indie authors and publishers. She is always in search of page-turners, from bookclub stories to historical fiction, and from memoir to crime thrillers.
Jonathan de Peyer
Senior Commissioning Editor – non-fiction
Jon cut his teeth as an editor in small press publishing and later moved to Manchester University Press, before joining HarperCollins June 2020. He's looking for independently-minded books with a good dose of regional interest. With a list spanning memoir, politics, history, sport, nature writing, smart-thinking, true crime, pop science and music, he was responsible for HarperNorth's first book, published in November 2020: Melissa Reddy's Believe Us: How Jürgen Klopp transformed Liverpool into title winners. He lives on the western edge of the Peak District, just outside Macclesfield.
Daisy Watt
Commissioning Editor – Fiction
Daisy started her career in literary scouting before moving to editorial. She's worked at indie presses and as a freelancer for Hachette, and most recently spent three years at Jonathan Cape, where she worked with authors including Julian Barnes, Ottessa Moshfegh and Alison Bechdel, and published the Irish bestseller Life Sentences by Billy O'Callaghan. Now based in Sheffield, she's looking for gripping, original fiction across genres including reading group, crime and thriller, historical and humour.
Alice Murphy-Pyle
Head of Marketing
Alice started her career as a journalist before moving into publishing at Simon & Schuster and later at Transworld. She is passionate about increasing inclusivity within publishing and has delivered campaigns for brand authors including Jilly Cooper, Bill Bryson and Romesh Ranganathan, and emerging brands including Shari Lapena and Lesley Kara.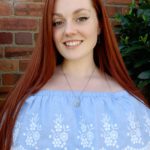 Megan Jones
Editorial Assistant
As a proud Northerner Megan couldn't be starting her career in a better place. She completed her MA at the University of Aberdeen and joined the HarperCollins Graduate scheme shortly after. Megan is eager to see an increase in regional diversity in publishing and is excited to showcase the north's storytelling power.